Roland's essay on "kintsugi" in German VOGUE
September edition 2017: All about the Japanese fascination with cracked pottery (and fixing it with gold).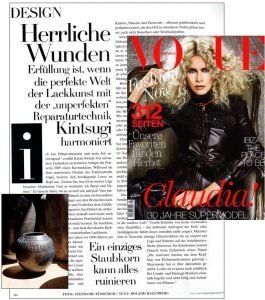 RAIDING STORIES playlist
Watch all episodes of our comedy shorts RAIDING STORIES at this YouTube playlist. (A film team sets out to produce an Oscar-winning-movie in Raiding – population 800, birthplace of composer Franz Liszt.
Roland on Austrian ORF TV June 26, 2017
Roland shows his and fellow artist's works at NG39 Art Space (Silverhouse) in Raiding, birthplace of Franz Liszt. Silverhouse was designed by Roland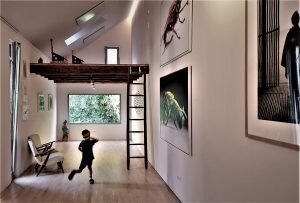 Works by Roland, Karl A. Meyer, Tanja Pfaff, Erik Trauner, Hugo Carmo and Peter White at Silverhouse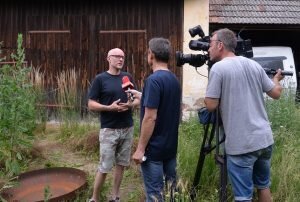 Roland interviewed by Austrian TV ORF
Literary Festival "Grenzenlos Lesen" (Reading without Borders) opens in Austria with Roland Hagenberg's book "Poems"   June 16, 2017  7pm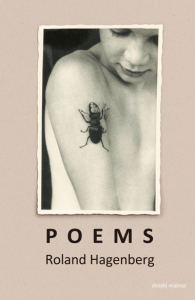 58 illustrated poems in German and English, 132 pages, hardcover, ISBN 978-4-990793760  € 14.95. Published by Shoshi Maimai, Tokyo in collaboration with Art in Flow, Berlin.  Available at: Buchwelten   Art in Flow   Amazon Japan    Amazon Germany
Writer Roland Hagenberg and actress Andrea Schramek talk about the  timeliness and function of poetry as well as Roland's new book "Poems". Together with actress Sophie Wegleitner they will recite some of the lyrics.
Summer exhibition 2017 in Raiding, birthplace of composer Franz Liszt